Does Coffee Have an Effect on the Kidneys?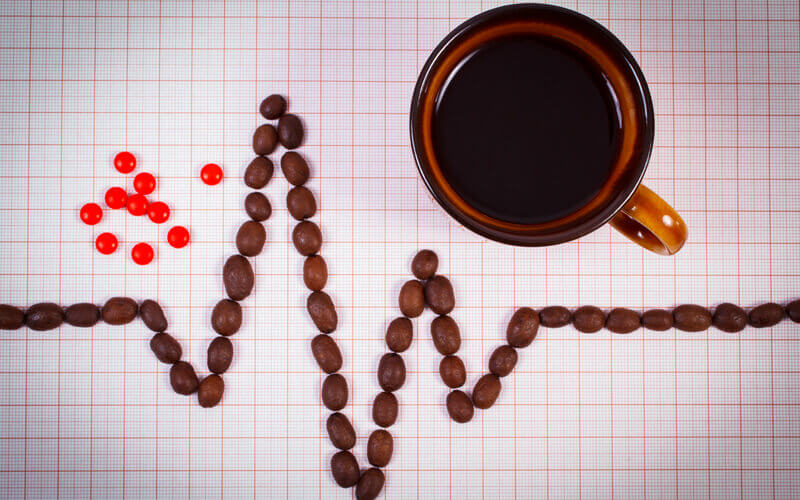 Coffee is one of the most consumed beverages in the world, and its popularity has spurred great interest into the various effects it has on health. As most people know, the active chemical in coffee is caffeine (1,3,7-Trimethylxanthine, TMS) which produces a variety of effects including inhibiting the adenosine receptors and phosphodiesterase enzyme, and activating the ryanodine receptors with some actions on all organs. But, what effect does caffeine have on the kidney? Is caffeine dangerous or beneficial? A review of current literature reveals conflicting opinions about this substance. 
Coffee Consumption and Kidney Disease: What Research Says
For a while, coffee was considered potentially dangerous to the kidneys; however, the relationship may be more complex than originally thought. There have been numerous studies on the correlation between coffee consumption and kidney disease. Population-based epidemiological studies tend to show a link between coffee consumption and possibly a protective effect on kidney function. 
For instance, a study from Korea involving over 2,600 women revealed that coffee consumption was associated with a decreased risk of kidney disease, including in diabetic women. However, population-based surveys aren't enough to make hard conclusions. So, given the possibly controversial and pertinent nature of the topic, a meta-analysis published in 2016 attempted to answer this same question. 
This meta-analysis revealed that there's no link between coffee consumption and increased risk of kidney disease in male patients. Interestingly, however, the study noted the possibility of a reduced risk of kidney disease in women who drink coffee. Based on these data, the conclusion regarding coffee could be – harmless on male kidneys, and possibly beneficial for women's kidneys.
Results from the abovementioned study are similar to another study from the Pacific Coast of Nicaragua. This study revealed a lower prevalence of chronic kidney disease in coffee growing villages. The particular mechanism for why coffee might play this protective role for the kidney is still a subject of various studies, but speculation ranges from the coffee's purported antidiabetic effect to the role of antioxidants present in coffee. 
Coffee and Kidney Stones
Kidney stones are a common condition – each year, more than half a million people go to emergency rooms for kidney stone problems. It is estimated that 1 in 10 people will have a kidney stone at some time in their lives. What is a kidney stone? A kidney stone is a hard object that is made from chemicals in the urine. 
There are four types of kidney stones – cysteine, struvite, uric acid, and calcium oxalate. A kidney stone may be treated with ureteroscopy, lithotripsy, nephrolithotripsy, or nephrolithotomy. Common symptoms include nausea, vomiting, chills and fever, blood in your urine, severe lower back pain, or urine that looks cloudy or smells bad. 
Among the four types of kidney stones, oxalate stones are one of the most common varieties – and it just so happens that one of the main sources of oxalate in the diet is regular coffee (black tea is another culprit). Therefore, patients with kidney stones, particularly those with calcium oxalate stones, should regard coffee as a possible risk factor.
Coffee and Genetic Kidney Disease
In the past, studies have indicated that caffeine could increase the risk of kidney cyst growth in patients with autosomal dominant polycystic kidney disease (PKD). However, in more current studies, coffee consumption was not shown to be a risk factor for PKD progression. 
Coffee and Kidney Cancer
The evidence about coffee consumption and kidney cancer is quite mixed. Some studies have indicated a reduced risk of renal cell carcinoma with coffee consumption. However, for some reason, this link seems to be true for caffeinated coffee only. On the other hand, decaffeinated coffee consumption seemingly increases the risk of clear cell renal carcinoma subtype – a type of kidney cancer[8]. However, more studies have to be done to better understand this link. 
Coffee and Chronic Kidney Disease
According to a study published in the American Journal of Medicine, healthy adults who habitually drink one or more cups of coffee daily may reduce their risk of chronic kidney disease (CKD). The study which involved 8,717 participants with an estimated glomerular filtration rate above 60 mL/min/1.73 m2, 9.5% developed CKD over a mean of 11 years. 
In the study, who drank 1 cup of coffee or 2 or more cups daily had 24% and 20% lower risks of developing CKD, respectively. The researchers adjusted for blood pressure and other major contributors to CKD, including diabetes, cardiovascular disease, and hypertension. They also took into consideration caffeine intake from chocolate and tea, though they did not include other caffeine-containing foods. 
Coffee, Blood Pressure, and Kidney Function
High blood pressure is a big factor in developing kidney disease; in fact, it's only second to diabetes in risk factor. There is some evidence indicating that consuming caffeinated coffee could cause a momentary blood pressure spike, with effects seemingly exaggerated in older patients and people who are not regular coffee drinkers. The increase in blood pressure is also seen more frequently in people who already have a history of blood pressure. 
Due to this correlation, some people believe that excess coffee consumption may be detrimental to kidney health. However, there is also evidence contrary to the above study. For instance, one study shows that as long as daily coffee consumption does not exceed 3 to 4 cups (with each 8-ounce cup having anywhere between 100mg to 200mg of caffeine) there is no increase in the risk of kidney disease in healthy, young subjects. 
Decaffeinated Coffee and Hypertension
Counterintuitively, coffee has been found to increase nervous system activity, as well as blood pressure – independent of its caffeine content. Thus, the effect of an increase in blood pressure is even seen with decaffeinated coffee, making it seem like there's something else – other than caffeine – in coffee that could contribute to this blood pressure spike. 
The Bottom Line
Coffee is one of the most consumed beverages in the world, and its popularity has generated great interest into the various effects it has on health, particularly its effects on the kidneys. There is mixed evidence when it comes to the effects of coffee on the kidneys. If you are concerned about the effects of coffee consumption on your kidneys, make sure to moderate your consumption and be sure to talk to your urology specialist.
FREQUENTLY ASKED QUESTIONS