MX3 Coffee: Ingredients, Health Benefits and Side Effects, and Customer Reviews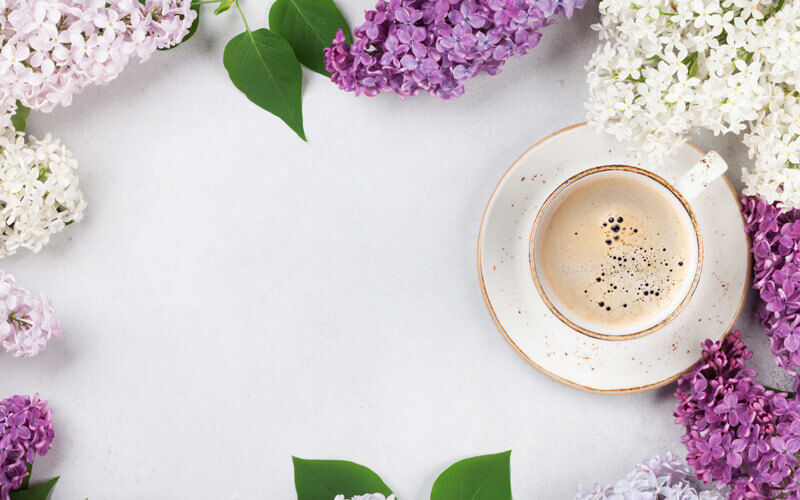 Scientifically known as Garcinia mangostana L, mangosteen used to be just another tropical fruit desired by fruit lovers for its juicy, delicious pulp. That was until its healing power and weight loss benefits were discovered, and the fruit's phytochemicals were carefully examined in the beginning of the '70s. You will never miss to recognize the fruit because of its royal purple color and its green flowery crown. It is an ultra-tropical fruit typically found in Mindanao. When opened, the hard Pericarp reveals a white pulp which many refer to as 'manna' from heaven due to its curative elements. 
The healing power of Garcinia Mangostana is now available in different forms, including capsules, teas, and coffee under the brand name MX3. In this article, we discuss everything you need to know about Garcinia Mangostana and MX3 coffee, as well as some first-hand reviews from people who have tried this amazing product. 
What is Mangosteen (Garcinia Mangostana)? 
Mangosteen (Garcinia Mangostana) is an evergreen tree native to Southeast Asian countries, including India, Malaysia, Thailand, Myanmar, Sri Lanka, and the Philippines. Its reddish to dark purple fruit, with a white juicy edible pulp, is considered to be one of the best tasting tropical fruits. Mangosteen has a long history of medicinal use. It can be used to treat inflammation, diarrhea, and cholera, as well as skin infections and wounds. 
In the recent years, mangosteen has gained worldwide popularity due to its health and weight loss benefits. It is now available in many health food stores as well as on the Internet. The most popular form is a juice which is normally sold in a blend that also includes apple, blueberry, and pear juice. Mangosteen is also available in tablet and capsule forms, as well as in ingredient in some teas and coffees. 
Mangosteen Health Benefits
Mangosteen offers many health benefits due to its rich supply of antioxidants, fiber, and nutrients. Here are some of the health benefits of mangosteen – a key ingredient in MX3 coffee. 
Rich in antioxidants.
One of mangosteen's key attributes is that it is rich in antioxidants. Antioxidants are compounds that can neutralize the damaging effects of free radicals, which are linked to numerous chronic diseases. Mangosteen contains numerous nutrients with antioxidant capacity, including folate and vitamin C. Plus, it contains xanthones – a type of plant compound known to have strong antioxidant properties. Studies show that the antioxidant activity of xanthones has resulted in anti-cancer, anti-diabetic, anti-inflammatory, ang anti-aging effects. Therefore, the xanthones found in mangosteen may be responsible for its many health benefits.


May promote weight loss.
In the health and wellness industry, one of mangosteen's biggest claims to popularity is its potential to help in weight loss. In one study, people who supplemented their diets with 90, 180, or 270 ml of mangosteen juice twice daily tended to have a lower body mass index than the people who didn't

. More research on mangosteen and obesity is necessary, but experts believe that the fruit's anti-inflammatory effects play a key role in preventing weight gain.

Mx3 Coffee for Weight Loss. MX3 coffee, which contains mangosteen, offers weight loss benefits as well.


Supports blood sugar management.
One study of obese women found that those who were taking 400 mg supplemental mangosteen extract daily had substantial reductions in insulin resistance – a diabetes risk factor – compared to the control group

.

Mangosteen is also a great source of fiber, a nutrient that can help stabilize blood sugar and improve diabetes management. The combination of the fiber and xanthone contents in mangosteen may help balance blood sugar levels. However, more research is necessary.


Promotes a healthy immune system.
Vitamin C and fiber – both of which can be found in mangosteen – are crucial for a healthy immune system. Vitamin C is necessary for the function of various immune cells and has antioxidant properties

. On the other hand, fiber support healthy gut bacteria – a crucial component of immunity

.

Further, some studies suggest that some plant compounds in mangosteen may have antibacterial properties – which could benefit your immune health by fighting potentially harmful bacteria

. In one study, those taking a supplement that contained mangosteen experienced reduced inflammation markers and a significantly higher increase in healthy immune cell numbers compared to those who were taking a placebo

. 
MX3 Coffee Ingredients
MX3 Coffee Mix is a delicious combination of premium coffee packed with 3 anti-oxidants: Alpa, Beta, and Gamma from Garcinia Mangostana. Aside from the abovementioned health benefits of Garcinia Mangostana, MX3 Coffee benefits include:
Low Acid Coffee

High Source of Vitamin C

High Source of Calcium
MX3 Coffee Ingredients
MX3 coffee are made with all-natural ingredients. MX3 is derived from Garcinia Mangostana, a tropical fruit that has been widely used as a traditional medicine across Southeast Asia for the treatment of various ailments. It contains 3 powerful antioxidants: Alpa, Beta, and Gamma from Garcinia Mangostana. 
MX3 Coffee Price List
You can purchase MX3 from online sources, pharmacies, as well as health food stores. At Php 178, a box of MX3 Coffee Mix contains 10 sachets. It is a very affordable coffee drink that packs a lot of health benefits! 
MX3 Coffee Side Effects
Very few adverse side effects have been reported from eating mangosteen in its whole form, and it is likely safe for most people. However, concentrated forms – like powders, juices, or supplements, are not 100% risk free. Research suggests that the xanthones found in mangosteen may slow the process of blood clotting. And because mangosteen is a rich source of xanthones, it may be best to avoid concentrated sources of it if you have a blood clotting condition or if you are taking blood-thinning medications. Further, research to determine whether mangosteen supplements are safe for breastfeeding or pregnant women is still insufficient, so it's probably best to avoid it. Always talk to your doctor before taking a new nutritional supplement. 
MX3 Coffee Reviews
Discover what people are saying about MX3 Coffee. 
"I tried MX3 Capsule and MX3 Coffee Mix. Together with my maintenance medicines, regular exercise and healthy food preferences such as vegetable salad and steamed fish, I am able to do my work with much vigor. Lately, I noticed after my daily cup of MX3 Coffee, there was a boost in my energy. I never had trouble in sleeping well at night." – Peter De Cauwer, Belgian Businessman/ Master Baker
"My cup of MX3 Coffee Mix is my starter every day. I go more natural and organic. True indeed, health is wealth. I have also started introducing MX3 Coffee to my friends and members of my family." – Atty. Rollie Dumalag, Corporate Lawyer/Consultant 
"My life has always been in constant motion and pressure. Three cups a day of brewed coffee caused me stomach acidity. I wanted an alternative. The MX3 Coffee Mix offers what I wanted. Drinking more cups did not hamper my sleeping pattern and I can work in longer hours." – Lucy So, Real Estate Broker
"My experience with MX3 Coffee was MXtraordinary. It helps restore my strength. I truly like the feeling. Coffee keeps me up! It keeps me alert and I turned out more productive and dynamic. I love good life. I love Coffee!" – Robin Gaudiel, Owner TEKKIT Events Technical Operator Royal Mail, London Post Office, UK
"Being busy is a lifestyle that stirs my health in constant challenge. Coffee or black Tea was my coping strategy which consequently troubled my sleeping time. I tried MX3 Coffee Mix, I felt energized and experienced a good night sleep. I was not disturbed with empty stomach or acidity. I face my day beautiful and full of vitality." – Adeline G. Basuel, Consultant (Canadian Immigration Consultancy)
"My MX3 Coffee Mix and nine pet Labrador Retrievers perk up my everyday life. I opted to live a stress-free life by choosing what I believe I love doing. Two of those favorite things in my life now are watching my dogs and having my cup of MX3 Coffee. Indeed, MX3 Coffee blends life's best." – Levi Panganiban,
AVP Sales & Marketing (TAPE, INC.-EAT BULAGA)
"I've been using MX3 plus and MX3 coffèe for 3 yrs now. I can proudly say that it really helps me a lot to become strong and healthy especially in the morning I have lots of energy to take care of my family and for myself. I always on the go and it helps me to keep my thyroid in a normal level condition. I always recommend it to my friends and relatives." – Mary Rose De Leon, MX3 Product User

"I highly recommend the MX 3 capsule and coffee to all. It makes you feel light and easy to move once you consumed them. Never did I experience any palpitations even if I take the coffee every after or before meals. The capsule, it helps me a lot with my digestion and I feel comfortable and help me sleep well too. When I have experienced all these positive things I encourage my family and even my husband who does not drink coffee to try them. Now, he loves MX3cCoffee and the capsules, and religiously he takes the capsule and drinks the coffee early in the morning and even in the afternoon. And my brother, who just recently tried this coffee, felt the same thing, more comfort and lost weight too. So I have high beliefs in the positive effects that MX 3 is giving people a life of ease, comfort and most importantly keeps them healthy." – Michelle San Gabriel, MX3 Product User
FREQUENTLY ASKED QUESTIONS