Coffee Prince: A Complete K-Drama Review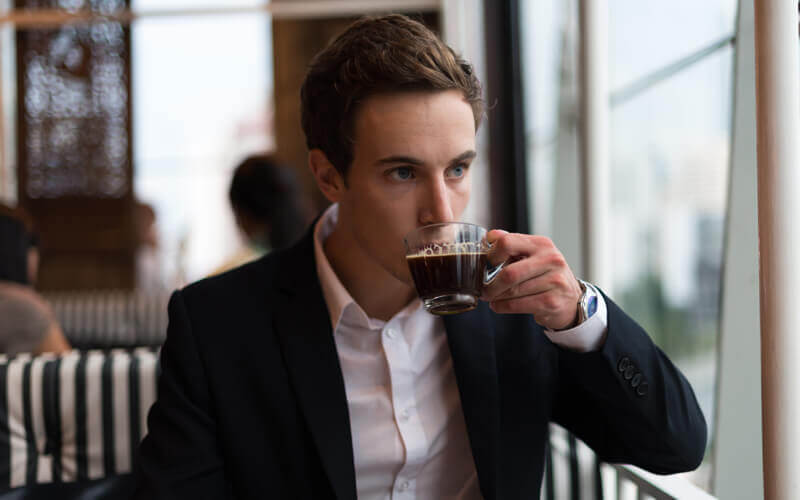 Also known as the 'The 1st Shop of Coffee Prince', this drama tells the story of an unlikely romance between a tomboyish woman who dresses like a man to get a job and a young food empire mogul. Coffee Prince is a 2007 South Korean television series starring Yoon Eun-hye, Gong Yoo, Chae Jung-an, and Lee Sun-kyun. Based on the novel of the same name written by Lee Sun-mi, the series aired on MBC's Mondays and Tuesdays at the 21:55 (KST) time slot between July 2 and August 28 2007. It consists of 17 episodes. 
Synopsis
Coffee Prince follows the life of Go Eun Chan (Yoon Eun Hye), a resilient tomboy who is the breadwinner of her family. She works multiple part-time jobs to make ends meet, including food delivery via motorbike and teaching Taekwondo. Because of her baggy clothing and androgynous looks, Eun Chan is often mistaken as a boy. But she doesn't mind – she's got a family to feed and has no time for gender normativity. 
On the other hand, we have Choi Han Kyul (Gong Yoo), the heir of Dong-in Foods, a company that has a thriving coffee business. He is an irresponsible troublemaker and has never had a job. After seeing some of Han Kyul's pictures while he was abroad in America, his family calls him out on his careless behavior and sets him up on blind dates. However, Han Kyul is still pining over his first love, Han Yoo-joo (Chae Jung-an), who also happens to be the ex-girlfriend his cousin Choi Han-sung (Lee Sun-kyun).
After bumping into Eun Chan and mistaking her for a boy, Han Kyul decides to hire Eun Chan to be his gay lover so that he can escape the blind dates arranged by his grandmother. Considering her financial situation and the large payout, Eun Chan swallows her pride and chooses to accept – without mentioning that she is, in fact, a girl. 
After getting an ultimatum from his grandmother, Han Kyul takes over a rundown coffee shop to prove – both to his grandmother and Yoo-joo – that he is capable. The coffee shop is later renamed Coffee Prince and in order to attract female customers, Han Kyul only hires good-looking male employees. Eun Chan, desperate for money, continues to hide her true gender to get a job at Coffee Prince.
Soon, feelings start to develop between Han Kyul and Eun Chan – and as Han Kyul is unaware that Eun Chan is actually a woman, he starts to question his sexuality and is thrown into turmoil. Later, when he finds out that Eun Chan is a woman, he gets angry. But soon, they make amends with each other and they fall in love. Eventually, Eun Chan leaves for Italy to study and Han Kyul supports her. 
Main Cast
Yoon Eun-hye as Go Eun Chan.
A friendly, cheerful woman with a large appetite who works multiple part-time jobs to make ends meet and support her family. Because of her baggy clothing and androgynous looks, Eun Chan is often mistaken as a boy.


Gong Yoo as Choi Han Kyul.
The heir of Dong-in Foods, a company that has a thriving coffee business. He is an intelligent man, but is an irresponsible troublemaker and has never had a job.


Chae Jung-an as Han Yoo-joo.
Han Kyul's first love, and Han-sung's ex-girlfriend. She is a professional artist who left Han-sung to go to New York with another man, but complicates his life by returning to Korea.


Lee Sun-kyun as Choi Han-sung.


Han Kyul's cousin and a talented music producer. Despite being in a complicated relationship with Yoo-joo, he also develops feelings for Eun Chan.
Supporting Cast
Kim Young-ok as Chairwoman Bang of Dong-in Foods. She is Han Kyul and Han-sung's grandmother, and is the head of the family. 


Kim Jae-wook as Noh Sun-ki. Coffee Prince chef. He is a reticent half-Japanese heartthrob and is recruited to make his popular waffles at the cafe.


Kim Dong-wook as Jin Ha-rim. Coffee Prince waiter. An outgoing and hot-tempered man who is fond of Eun Chan.


Lee Eon as Hwang Min-yeop. Coffee Prince waiter. He is strong and sweet-natured, but not very smart. He is the first to discover Eun Chan's true gender. 



Kim Chang-wan as Hong Gae-shik. Coffee Prince co-manager. His café is failing before Han Kyul is ordered to clean it up and re-launch it. 
Addresses Questions of Love and Sexuality
Coffee Prince is well-known for its complicated love triangle, which is exacerbated by the cross-dressing elements. Pseudo-homosexuality is explored throughout the drama and reveals a true and powerful message that 'love is love'. This drama offers a healthy portrayal of love, regardless of gender. As far as we are aware, this is the first gender-bender drama to really take off in Korea and many others followed in its wake. 
Shatters Gender Norms and Stereotypes
We absolutely love the leading lady of this drama. Eun Chan isn't your typical damsel in distress; instead, she's a strong and resilient woman. Not only is she the breadwinner of her family, but she's also a Taekwondo master! She's also responsible, very hardworking, and eats like its nobody's business. You can't help but root for her throughout the entire show. When Eun Chan smiles, you smile; when she hurts, you hurt; and when she cries, you cry. This girl has a very infectious personality and if you have ever dealt with self-confidence issues before, you'll definitely relate to this girl and feel every bump of the emotional roller coaster she finds herself in. 
Love and Kindness
There was so much love – in all its forms – in this show. From the tender scenes between Choi Han Kyul and his grandmother, to the support love between Go Eun Chan and her sister – love was all around and it was beautiful to see. Love was not just romantic proclamations and events, it was subtle and largely expressed through actions – not just words. You could see it in their interactions with each other. The concern and care they had, the sharing of their dreams and pasts, the giving of their time, the playful exchanges – love was all around in this show.
Coffee Prince KDrama Reviews
Here's what people are saying about this show.
"This was the first k-drama that I have watched and absolutely loved it. If you are new to k-dramas I definitely recommend this k-drama. The plot and the cast are all brilliant. This k-drama will make you laugh and cry, it's interesting and different to other romantic k-dramas. I really liked Eun-hye Yoon portrayal of her character. She did a fantastic job." – Nikki 
"I loved this drama the first time I watched it and I love just as much after the 5th time. There's just something so refreshing about the story, the characters, the music, everything. I love how it isn't perfect, and it doesn't try to be, it tells raw stories between lovers showing that people make mistakes, they forgive, and they learn, which I think is an amazing message + this was really entertaining in doing so. I like how strong the female lead is without being overbearing or controlling, she never did something she didn't agree with and I find that really admirable. I also wanna mention that this is the only drama where I don't hate or even dislike absolutely anyone in it, it was written so well that no one was truly set out to play the stereotypical empty evil role, nailing showing that true human nature is good. It was really fun and heartwarming to watch, and not to mention the kiss scenes were 10/10 (rare in most k-dramas). I always come back to watch this, it really is a wonderful piece of work." – Lia Michelle Quiroz Núñez
"One of my favorite series with great cast, writing, and directing, as well as important and complex modern themes. Gong Yoo becomes a major star with this one and grows as an actor into the dynamic lead in Goblin as well as major films. I think he's one of the most talented and versatile actors in the world." – AJ 
"Very very cute and refreshing drama. It's like drinking hot, tasty coffee. Yoon Eun-hye is such a great actress. The innocence, cuteness and pure heart she portrayed is touched my heart. Chemistry between leads is the best I've ever seen. I also watched the making. All the team ( including behind the scene people ) was so friendly, they'd so fond of each other. They looked like family. Yoon Eun-hye  ( lead actress ) was so attached with this drama that in farewell party, she cried tons of tears saying, 'I don't want to leave her ( her character ). Such purity of emotions is rare." – Vins Khandagale

"This show is perfection. Each character has a problem which is solved within the story. Each character is delightful in his or her own way. They are so supportive of each other and I loved them all. Kudos to the writers of this show who are clearly geniuses." – Virginia Taylor
FREQUENTLY ASKED QUESTIONS