If you're an avid user of social media platforms like Facebook, Instagram, YouTube, or Twitter, then there's a big chance that you've read a post with a 'hugot' line or two.

But, what exactly are hugot lines? How do you write them? What are some examples of hugot lines? Keep reading to find out.
Or you can…

Watch part 1 of the video version for "kape hugot lines | best coffee hugot lines" in YouTube.
Watch part 1 of the video version for "kape hugot lines | best coffee hugot lines" in YouTube
What is Hugot Lines?
'Hugot lines' or just 'hugot' has a somewhat loose definition. On one hand, they are short phrases and catchlines that are written with a deeply-rooted emotion, generally as a result of a broken heart or another type of inconvenient or problematic situation. On the other hand, hugot lines can also be dramatic quotes taken from movies, quotes by popular music, or music lyrics.
How to Write Hugot Lines
Over the years, the definition of what 'hugot' is has changed drastically. Writing hugot lines used to be a craft that used quick wit and sharp humor. Today, it is a much simpler task that often only requires writing about heartbreak, sadness, and other emotions.
Hugot Lines
Love coffee and hugot lines? Here are some of the best coffee hugot lines that you may be able to relate to. 
Check out: Best Coffee Gift Ideas for you and your loved one!
Coffee Hugot Lines Kilig | Cheesy Hugot Lines
• "Porke ba nerbyoso ako, adik na sa kape? Hindi ba pwedeng nandyan ka kasi?"
• "Para akong nagkakape pag kasama kita. Kinakabahan ako at nagpa-palpitate ang puso at katawan ko."
• "Para kang coffee. Di mo man ako pinapatulog, pero you complete me."
• "Coffee and love taste best when hot."
• "If you love someone, let them go. If they come back with coffee, it was meant to be."
• "Gusto ko lang malaman mo… na kahit minsan di mo makuha ang timpla ko, masaya akong dumating ka sa buhay ko. Dahil kahit anong init o lamig man ng panahon, ikaw ang kape na bumubuo ng araw ko."
• "Good days start with coffee and you."
Also Read: 69 Hugot Lines Tagalog Kilig | Hugot Para Kay Crush 2022
• "Kahit ang pait mo na, hinahanap parin kita pag gising ko sa umaga."
• "We should get some coffee… because I'm liking you a latte."
• "Kulang ang kape pag walang asukal. Parang kulang ang ako pag walang ikaw."
• "Gusto ko kape… kape-ling ka palagi."
• "If you were ground coffee, you'd be espresso 'cause you're so fine."
• "Kape ka ba? Kasi binibigyan mo ng init ang malamig kong umaga."
• "Are you a cup of coffee? Cause you liven me up!"
Kape Hugot Lines Broken Hearted | Bitter Hugot Lines | Para kay Ex
• "You were my cup of tea, I drink coffee now."
• "Para tayong kape't manga. Hindi compatible."
• "Ingat sa mga nag-aaya mag coffee sa Starbucks. Yung iba, they need stickers more than they need you."
• "Forget love, fall in coffee."
Check out this awesome coffee gift idea!
• "Mag-kape ka na. Baka sakaling bukas kabahan ka kasi hindi na kita mahal at sa wakas hindi na rin ako masasaktan."
• "May your coffee kick in before reality does."
• "Walang matigas na tinapay sa mainit na kape'. Eh, sobrang init na ng pagmamahl ko, bat' matigas pa rin puso mo?"
• "Kape – parang tayo dati. Sa umpisa, mainit. Sa simula, matamis. Pero habang tumatagal, lumalamig at pumapait."
• "She was sugar. Too bad he liked his coffee black."
• "Kaya pala nang lamig na, pinapait na ng iba."
• "Kape: Para sa mga taong kailangan ng magising sa katotohanan na hindi ka niya mahal."
• "Ang relasyon, parang kape yan. Lumalamig pag napapabayaan."
Check out: Best Coffee Gift Ideas for you and your loved one!
• "Inom tayo ng mainit na kape para magising tayo sa masakit na katotohanang may pag-ibig na hindi dapat at hindi pwede."
• "Para akong kape mo. Minsan bitter, minsan sweet. Pero pag iniwan mo, lumalamig din ako."
• "Kape: Inuming gigising sa iyong diwa. Parang pagmamahal mo sa akin. Mainit sa umpisa, matamis sa simula. Pero bigla kang nanlamig kaya nagging mapait bigla."
Inspirational Coffee hugot lines
• "Coffee: Never knew it would taste so nice and sweet before it met milk and sugar. We are good as individuals but become better when we meet and blend with the right people."
• "Things I hope to find in my coffee: Sense of humor. Willpower. Ability to speak in full sentences. Courage. That thing I'm supposed to remember. Patience."
• "Here's to all of us beautiful confused jumbles of imperfection who wake up and try every day. And to the glorious coffee that helps make it possible."
Also Read: Relatable, Inspiring, and Romantic Quotes to Read While Enjoying Your cup of coffee
Coffee Hugot Lines para sa single
• "I want someone to look at me the way I look at coffee."
• "Kape nalang ang nagpapabilis ng tibok ng puso ko."
• "Love is in the air… and it smells like coffee."
• "Gusto ko ng kape. Yung matapang. Yung kaya akong ipaglaban."
• "Mabuti pa yung kape, mainit man o malamig, hinahanap-hanap pa rin."
• "Gusto ko ng kapeng barako. Para matapang. Baka sakaling kaya akong ipaglaban."
Also Read: Hugot Bisaya: Relatable Bisaya Hugot Lines for You
• "Kung nilalamig ka, mag-kape ka. Walang yayakap sayo kaya wag kang umasa."
• "Ilang tasa pa ba ng kape ang kailangan kong inumin, para magising sa katotohanan?"
• "One day, I realized that 'sadness' is just another word for 'not enough coffee.'"
• "'Gusto ko maging boyfriend parang kape.' 'Ano, yung kaya kang ipaglaban?' 'Hindi, gusto ko Americano.'"
• "I like my coffee like I like my men: Hot, Tall and Strong."
• "Sakto tag ulang masarap pag may kape, pero mas masarap kung may kami."
Creative & Funny Kape Hugot Lines
• "My kape is strong, but my antok is stronger. And I can't fight this feeling anymore."
• "Pabili ng kape. Yung 3-in-1 kasi ganyan yung karelasyon ko, hindi mapakali sa isa, gusto marami kami."
• "Tama na ngiti, inaya ka lang niya magkape. Hindi magpakasal."
Check this funny coffee gift idea for your coffee addict friend!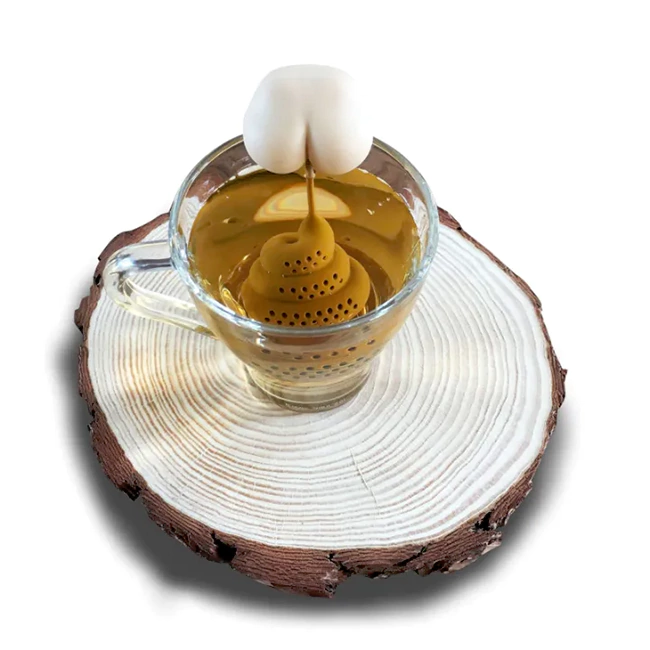 • "What do you call a sad cup of coffee? A depresso."
• "Coffee: A magical substance that turns, 'Leave me alone or die' into 'Good morning, Honey!"
• "Kape na lang ba talaga ang barako? Takot na takot ka papakilala lang naman kita sa nanay at tatay ko, ano bayan!"
Also Read: Inspirational, Funny, and "Hugot" Quotes for Every Coffee-Lover
• "Nag-kape lang tayo, mahal mo na ako? Baka na sobrahan ka lang sa kape kaya bumilis tibok ng puso mo."
• "Client: Parang kape yan. Kailangan mong i-follow up para hindi manlamig."
• "Behind every successful woman is a substantial amount of coffee."
Which hugot line is your favorite? Let us know in the comment section below.
You may also watch part 2 of the video version for "kape hugot lines | best coffee hugot lines" on YouTube.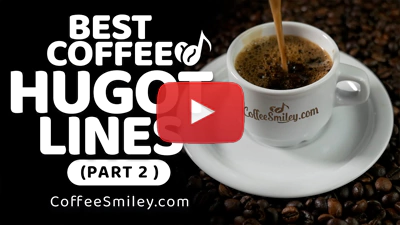 Watch Part 2 of Best Kape Hugot Lines to complete your experience.